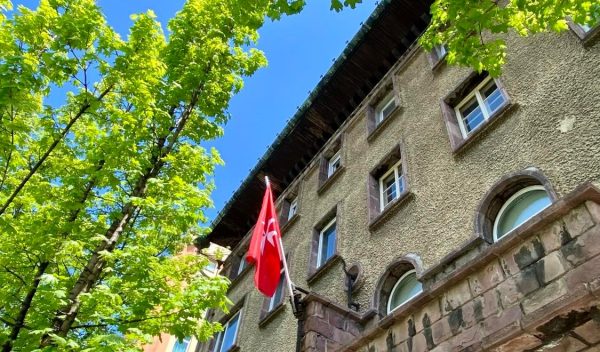 The Embassy of the Order to the Republic of Bulgaria has its seat in the centre of Sofia, near the Parliament, the Cathedral of "Saint Alexander Nevski", the Sofia University ''St.Kliment Ohridski'' and Vassil Levski square.
The Embassy is composed by the following diplomats:
     -Ambassador Ursula Hoefter Zuccoli
     -Counsellor Iva Mihailova
     -Counsellor Paolo Carbone
     -Counsellor Francois Garcin
     -First Secretary Borislav Lorinkov
The National Day of the Sovereign Order of Malta is on 24 June, for the Feast of St. John the Baptist, Patron of the Order.
The Embassy celebrates St. John the Baptist with a reception in Sofia, where all Ambassadors accredited to Bulgaria are invited, together with Bulgarian institutions, authorities and religious representatives.
List of the Ambassadors of the Order of Malta to the Republic of Bulgaria from the opening of the Embassy in Sofia to the present day:
-H.E. Umberto di Capua (2005-2007)
-H.E. Camillo Zuccoli (2007-2019)
Foreign Diplomatic Missions to Bulgaria: MFA :: Diplomatic Corps List
The Embassy working hours are from Monday to Friday: 9:30-13:00 and 14:30-16:00.